edible photo cake toppers

Bespoke cakes!

Wedding cakes!

Giant cookies

icing sheets for printing
Your own edible photo

cake toppers
Edible icing sheets for printing
ROYAL MAIL POST STRIKE ACTION! SEVERE DELAYS + DISRUPTION EXPECTED
IMPORTANT INFORMATION REGARDING ROYAL MAIL STRIKE ACTION.
ROYAL MAIL HAVE ANNOUNCED STRIKE ACTION ON THE FOLLOWING DATES:
-FRIDAY 30TH SEPTEMBER + SATURDAY 1ST OCTOBER
-OCTOBER -13TH,20TH +25TH
-NOVEMBER - 2ND,3RD,4TH. 8TH,9TH 10TH. 14TH,15TH,16TH. 23RD,24TH,25TH. 28TH,30TH
-DECEMBER - 1ST + 2ND
UNFORTUNITLY THERE WIL BE NO COLLECTIONS, DELIVERYS, OR SORTING OFFICES OPERATIONAL ON THESE DATES!
​
AlTOUGH OUR STORE WILL REMAIN OPEN TO TAKE ORDERS, UNFORTUNATELY WE WONT BE ABLE TO POST ANY ORDERS ON THE ABOVE DATES. (THIS ALSO MEANS NO POST DELIVERIES ARE EXPECTED TO BE MADE ON THE ABOVE DATES)
IF AN ORDER IS NEEDED WE ARE ADVISING CUSTOMERS TO ORDER WELL IN ADANCE TO AVOID DISAPOINTMENT, WE ADVISE YOU ORDER ATLEAST
5 WORKING DAYS PRIOR TO THE DATE NEEDED (NOT INCLUDING STRIKE DAYS AND WEEKENDS)
(or 10 consecutive days if your including strike days and weekends)
​
IE: EDIBLE PRINT NEEDED FOR 11TH NOVEMBER..
PLEASE ORDER BY 31ST October BEFORE 1PM ALLOWING 5 WORKING DAYS (31ST,1ST, 5TH,7TH,11TH )
Sundays aren't working days +
(2ND,3RD,4TH ARE STRIKE DAYS) + (8TH, 9TH, 10TH ARE STRIKE DAYS)
​
PLEASE ALLOW EXTRA TIME, DUE TO THE BACKLOG THERE WILL BE DELAYS IN THE POSTAL SERVICE AND WILL TAKE LONGER TO ARRIVE.
​
ROYAL MAIL HAVE REMOVED THERE SPECIAL DELIVERY GUARANTEES FOR ALL ABOVE DATES AND THIS SERVICE WILL NOT BE AVAILABLE.
IF SPECIAL DELIVERY IS ORDERED IT WILL NOW BE DELIVERED THE NEXT WORKING DAY AFTER STRIKE DAYS
IE: YOU ORDER SPECIAL DELIVERY 1ST NOV BEFORE 1PM - (2ND,3RD,4TH ARE STRIKE DAYS 5TH + 6TH ARE WEEKEND)
SO DELIVERY WOULD BE MADE MONDAY 7TH October.
​
WE APPOLAGIES FOR ANY INCONVINENCE, PLEASE ORDER IN ADVANCE AS WE WILL NOT BE ABLE TO HELP DURING THIS TIME.
​
Choose your cake!
Take a look in my cake gallery for ideas and inspiration...
I can help you come up with your own designs and ideas..
If you know what you would like, thats great!
​
​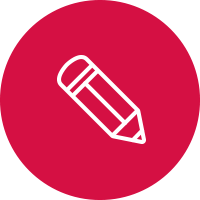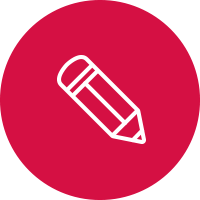 Contact me!
Use the contact form below to get in touch with your ideas!
we can discuss whats best for you and come up with the perfect cake.
My contact phone number is below if you prefer to talk!
I am also on social media, you can find me on Facebook twitter, Instagram and google+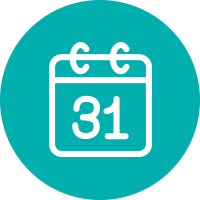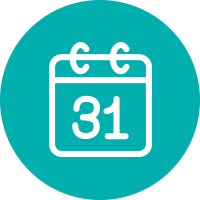 Order!
Once we have discussed your bespoke cake and details, ill send you a detailed invoice for deposits needed to book in!
your cake will then be ready for an agreed date/time!
Please don't hesitate to contact me if you require a quote or any more information in regards to making your bespoke cake!
Use the contact form below to get in touch via email.. i aim to reply as soon as possible.
​
please note if its a last minute cake order i maybe able to sometimes fit these in and you may find it more convenient to call.
​
No cake will be booked or date held unless a DEPOSIT is secured
(NON REFUNDABLE).
a detailed invoice will be provided if you wish to order and details of payment included, along with a letter of my terms and conditions which should be read before ordering.
​
DISCLAIMER.
1.Any images sent before hand as an example, Are ONLY these and the cake will very much be my own work, although I am happy to work towards similar themes where possible.
2. I am happy to cater for gluten free, dairy free and egg free cakes however I must advise that these ingredients are used on a regular basis, so while every care is taken to ensure no cross contamination there is always a small risk and as such I cannot guarantee allergen free and I do NOT cater for nut allergies.
Adams Bakery/Cakes
local cake maker in sheffield
I happily take custom orders for parties, weddings and special occasions.
CONTACT ME FOR A QUOTE...